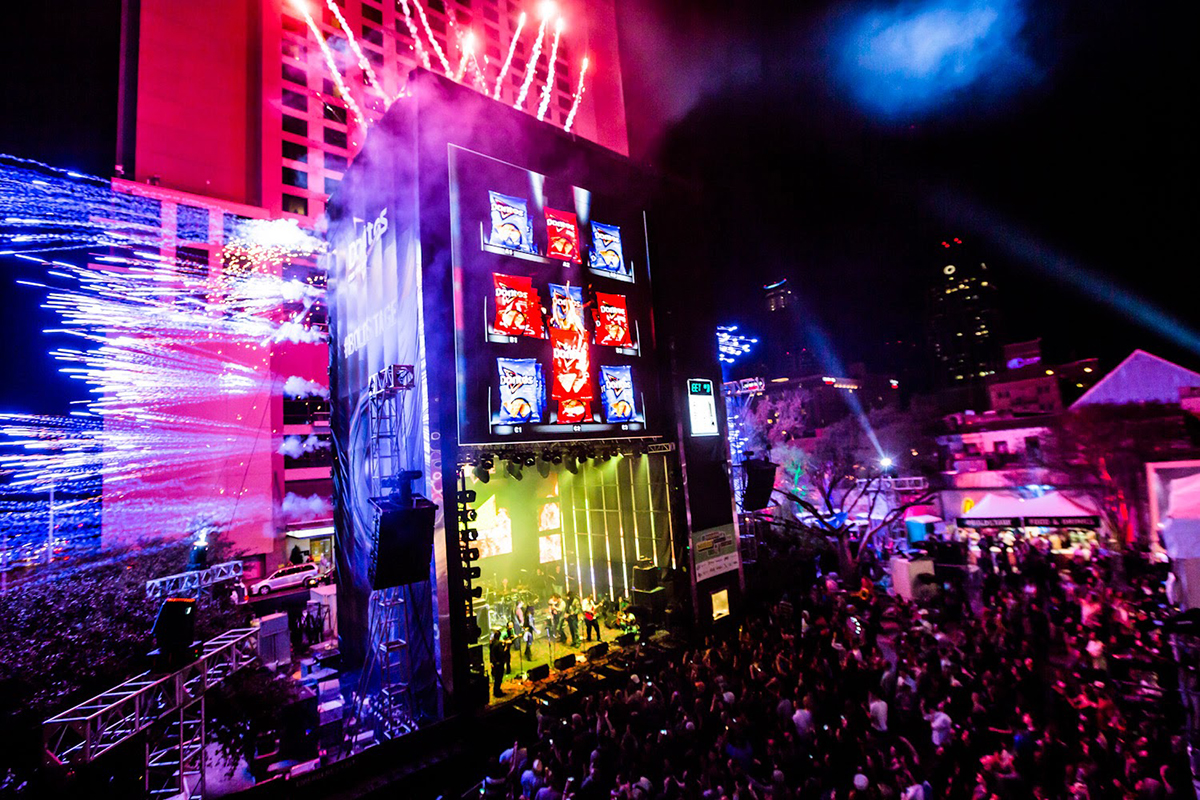 "Mama said knock you out," LL Cool J once quipped, and if you want him to rap those historic fighting words during South by Southwest in Austin, Texas, all you have to do is tweet.
The rapper — along with Public Enemy, Ice Cube and Doug E. Fresh — are headlining Doritos' interactive concert on March 14. Twitter engagement from concertgoers and fans watching the live stream remotely will affect the outcome of the opening act, special effects, onscreen visuals and the encore song, Doritos exclusively told Mashable.
Hashtag #BoldStage will power the interactivity on Doritos' concert stage, which is a 62-foot vending machine with a four-story LCD screen that will encourage people to tweet and showcase their photos. The infographic below explains exactly how to participate.
For example, three up-and-coming artists (Devin Miles, Seth Sentry and Snow Tha Product) will battle right before the main event to become the show's opening act. To win, they have to attract the most #BoldStage tweets with the one song they get to perform.
The hashtag will influence LL Cool J's encore number, what photos appear on the LCD screen and when smoke, lasers, pyro, balloons, confetti and beach balls will be used.
Doritos will stream the show on Facebook, while Mass Relevance will calculate tweets.
During the concert, Doritos will launch its first global marketing campaign — "For the Bold" — which will purportedly give the brand a new image. The rebranding includes redesigned packaging.
"We'll be using the four-story screen to unveil the look and feel," Ram Krishnan, vice president of marketing at Frito-Lay, told Mashable. "We'll also launch new TV ads."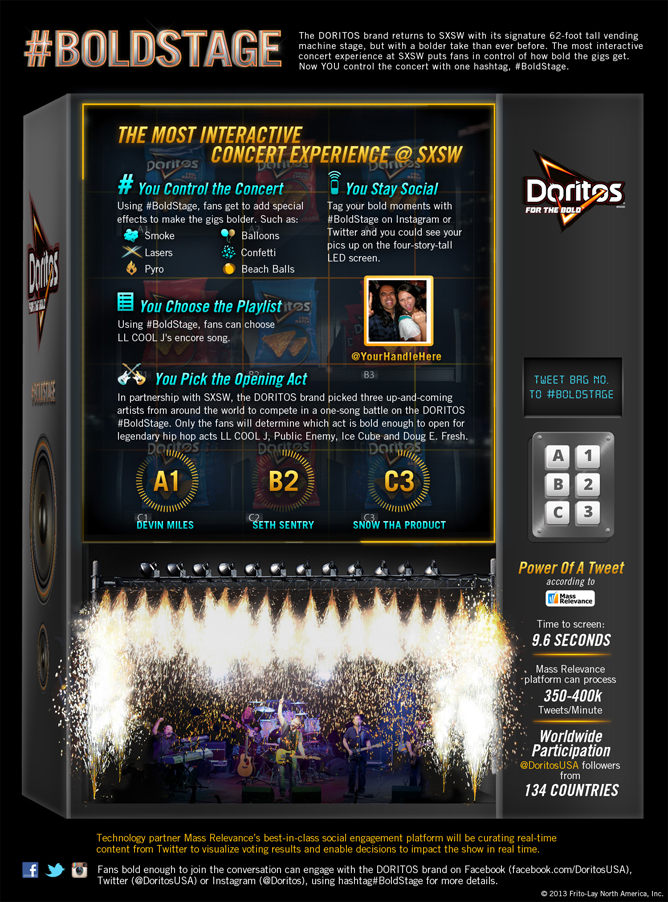 How Mass Relevance Will Calculate Your Tweets
"The Mass Relevance platform has firehouse access to Twitter's API, which means that all Twitter content that is sourced through the Mass Relevance is happening in real-time," Mass Relevance CEO Sam Decker said. "Reporting built into the platform gives insight into how many tweets per minute are occurring based on the keywords, hashtags, users, et cetera, that the brand is using as criteria to filter and display content."
Source: Mashable.com