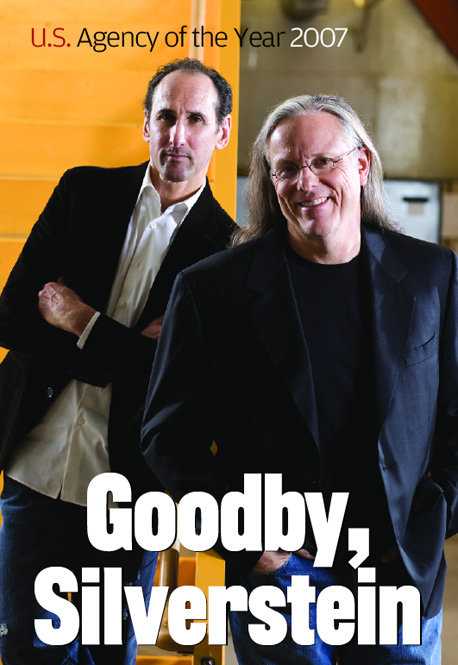 NEW YORK, Jan. 24 /PRNewswire-FirstCall/ — Omnicom Group agencies Goodby, Silverstein & Partners and Tribal DDB Worldwide captured U.S. Agency of the Year and Global Network of the Year honors in Adweek and Advertising Age, respectively.
In choosing Tribal DDB, part of DDB Worldwide, as the first ever digital agency to be named Global Network of the Year, Ad Age noted, "For no less than a decade, Tribal DDB has been steadily growing a worldwide footprint to serve up big ideas for big marketers. It's an agency that, while expert in most things digital, is no less creative and collaborative and brand-savvy for that technical know-how."
In its selection of Goodby, Silverstein & Partners as U.S. Agency of the Year, Adweek observed, "Omnicom CEO John Wren partly attributes the agency's success to its evolution. He noted, 'They extended a complete transformation from a traditional advertising firm to a multi-media, forward-thinking advertising group. And because of their positioning, they had a phenomenal new business year and retained their tremendously high standards of creativity across all media platforms.'"
Goodby also was honored by Ad Age where it was named to the A-List while TBWA/Chiat/Day, BBDO Worldwide and Latinworks were noted as agency powers to keep a close eye on in 2008, "If you're not already doing so."
Omnicom Group Inc. (www.omnicomgroup.com). Omnicom is a leading global advertising, marketing and corporate communications company. Omnicom's branded networks and numerous specialty firms provide advertising, strategic media planning and buying, digital and interactive marketing, direct and promotional marketing, public relations and other specialty communications services to over 5,000 clients in more than 100 countries.
Source: CNNMoney.com