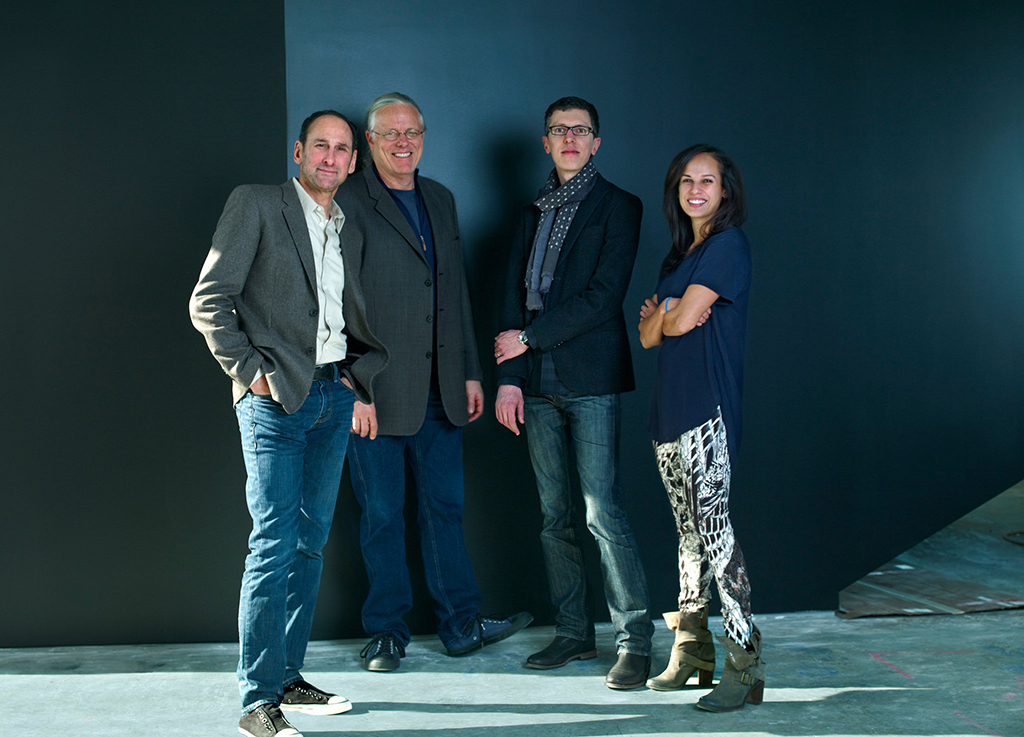 AN advertising agency is rewriting a lyric of "New York, New York" to proclaim, "If I can make it anywhere, I'll make it there."
Goodby, Silverstein & Partners, a leading agency with headquarters in San Francisco, is opening an office in New York. The office, temporarily located at 7 World Trade Center, gives Goodby, Silverstein, which was founded in 1983, a New York presence for the first time.
It is the agency's second office outside of San Francisco, after one in Detroit that opened in 2010 as Goodby, Silverstein, which is owned by the Omnicom Group, began creating campaigns for the Chevrolet division of General Motors.
Two senior executives have relocated from San Francisco to lead the New York office, which will employ 15 to 25 people. They are Christian Haas, 39, who becomes partner and executive creative director, and Nancy Reyes, 37, who becomes associate partner and managing director.
The agency is occupying the temporary space while its permanent location, 200 Varick Street at Houston Street, is being remodeled. Plans call for an opening in April.
The office opens with work from current clients like Comcast, Elizabeth Arden, Google and YouTube. Goodby, Silverstein's other clients include Adobe, the California Milk Processor Board, Cisco, Frito-Lay, the National Basketball Association, Nestlé and Sonic. Ms. Reyes and Mr. Haas say they are eager to look for new business in New York with the help of the agency's co-chairmen and creative directors, Jeff Goodby and Rich Silverstein.
In the "Mad Men" era, only a handful of American ad agencies with heavyweight creative credentials were located outside New York, a city so widely regarded as the heart of advertising that the phrase "Madison Avenue" became shorthand for the industry.
That changed in the 1970s as the business began to decentralize, partly because the dire financial and quality-of-life problems in New York led many talented executives to pursue careers elsewhere. Agencies like Goodby, Silverstein became known almost as much for not being in New York — opting instead for cities like Austin, Tex.; Boston; Los Angeles; Miami; Minneapolis; Portland, Ore.; Richmond, Va.; and San Francisco — as for the ads they created.
Some of those agencies eventually added New York outposts. Some opened in New York but later retreated, and some still eschew New York. But declining to take a bite out of the Big Apple is becoming less appealing, primarily because New York has overcome the perception issues that once cost it so dearly.
"We just lose so many people to New York," Mr. Goodby said in a phone interview last week from San Francisco. "It's crazy not to access that."
The executives who founded agencies outside New York did so to "kindle a 'creative shop' feeling," Mr. Goodby said: a feeling they did not believe they could cultivate in a city dominated by giant, tradition-minded agencies. "I don't think Rich and I felt we needed a New York office," he said. "In fact, it was more unique to not have one."
In his presentations to prospective East Coast clients, Mr. Goodby normally includes a slide that addresses why the agency has its headquarters on the West Coast. It reads: "You call it distance. We call it perspective."
"I think I'm going to ask to have that slide retired," he said, laughing.
Goodby, Silverstein was started as Goodby, Berlin & Silverstein by three colleagues at Hal Riney & Partners in San Francisco. The third founder, Andy Berlin, left for New York in 1992, three months after Omnicom acquired the 62.5 percent of the agency that it had not already owned, and he has spent the rest of his career there.
There was talk then that Omnicom would transform the agency into its third worldwide network, joining DDB and BBDO, in an expansion that would start with the opening of an office in New York. But a year later, Omnicom bought TBWA International, now TBWA Worldwide, and made that its third network instead.
"San Francisco is so livable, but there's nothing like New York," Mr. Silverstein said in an interview last week in Midtown Manhattan, at which he was joined by Mr. Haas and Ms. Reyes. "It's a cliché, but it's true. Go East, young man, go East."
The executives acknowledge the risks of the move. They do not want other agencies to conclude that Goodby, Silverstein is trying to ride in like the cavalry to rescue Madison Avenue. "There's nothing wrong with what's going on in New York," Mr. Silverstein said. "New York doesn't 'need' another ad agency."
Likewise, Ms. Reyes said, "there's nothing wrong with what's going on at Goodby, Silverstein in San Francisco."
What became clear was that Goodby, Silverstein was losing prospective employees to New York. It was "less about them saying, 'I've got to go to that agency in New York,' than, 'I want to be in New York,' " Mr. Silverstein said.
In fact, he said, a major reason he and Mr. Goodby finally decided to open an office in New York was that Ms. Reyes and Mr. Haas had confided that they wanted to move there.
Mr. Haas has worked in São Paulo, Brazil, in addition to San Francisco, but he has never worked in New York. "São Paulo is, in a weird way, kind of like New York," he said, but "the energy, the buzz" of New York are difficult to duplicate.
Ms. Reyes worked at New York agencies like D'Arcy Masius Benton & Bowles and Ogilvy & Mather before leaving in 2003 to join Goodby, Silverstein.
In the last decade, "we lost lots of people in San Francisco to New York," she said. "We'll call on them."
Source: The New York Times